For a home with carpet flooring, it is essential to keep it clean and properly maintained. Remember that a cleaner carpet can and has indirect impact to a cleaner home. There are many ways to achieve proper care and maintenance for carpet such as:
Regular vacuuming – nowadays, many vacuum cleaner manufacturers upped the standards in producing vacuum cleaners thanks to the innovation and advancement in technology. Vacuum cleaners' filter are now made greener and more stringent. Regular vacuuming must be done at the very least once a week for low-foot traffic areas or thrice a week for heavy-foot traffic areas.
In your vacuum cleaner, make sure that you replace or re-wash the filter regularly. Ask the manufacturer about it – how frequently you must change or wash the filter and the indication when to change or wash it. A vacuum cleaner will lose its vacuuming power if the filter is not sufficiently clean.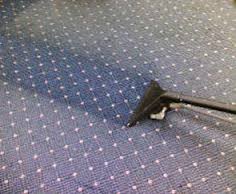 You can prevent entry of dirt, dust and other pollutants to the room with carpet flooring by adding doormats to the entry points. Make sure that every member of your household will clean their feet before entering to that room. It would be nice if you can provide slippers that is only for use in that room with carpet flooring
If spills happen onto the carpet, clean immediately using cleaning agents that are safe for the carpet. How can you now if the cleaning substance is safe for your carpet? Ask the carpet manufacturer or do spot testing and check if there is discoloration.
If there are indention in your carpet due to the furniture sitting on top of it, re-arrange the setting of your furniture by placing them in other location. Comb the indented part as well.
You see, giving proper care and maintenance for the carpet must be part of your routine as a responsible homeowner. You can do the cleaning or hire someone else. The important this is that you do your part. Now, another important aspect of giving your carpet deep and thorough cleaning is by acquiring the services from carpet cleaning Studio City professionals. You might ask if there is a need to hire a professional carpet cleaner if you can do the tips above. The answer is yes, you still have to hire a professional cleaner to do the cleaning and this is one aspect of being a responsible homeowner. When to hire such professionals? Carpet manufacturers and experts recommend giving your carpet a deep and thorough clean once in every 12 to 18 months. If there are heavy soiling, you have to immediately hire one. If the room where the carpet is installed is known to be high-foot traffic, better to acquire the professional cleaners' services more than once in that time frame.
There are many importance of hiring a carpet cleaning Studio City professionals. You will be able to identify them after you experience the results of having one do the job for you. You might be surprised with the benefits you can get from allowing a professional clean your carpet.
CALL US TODAY!  818-334-8970